January 10th 2015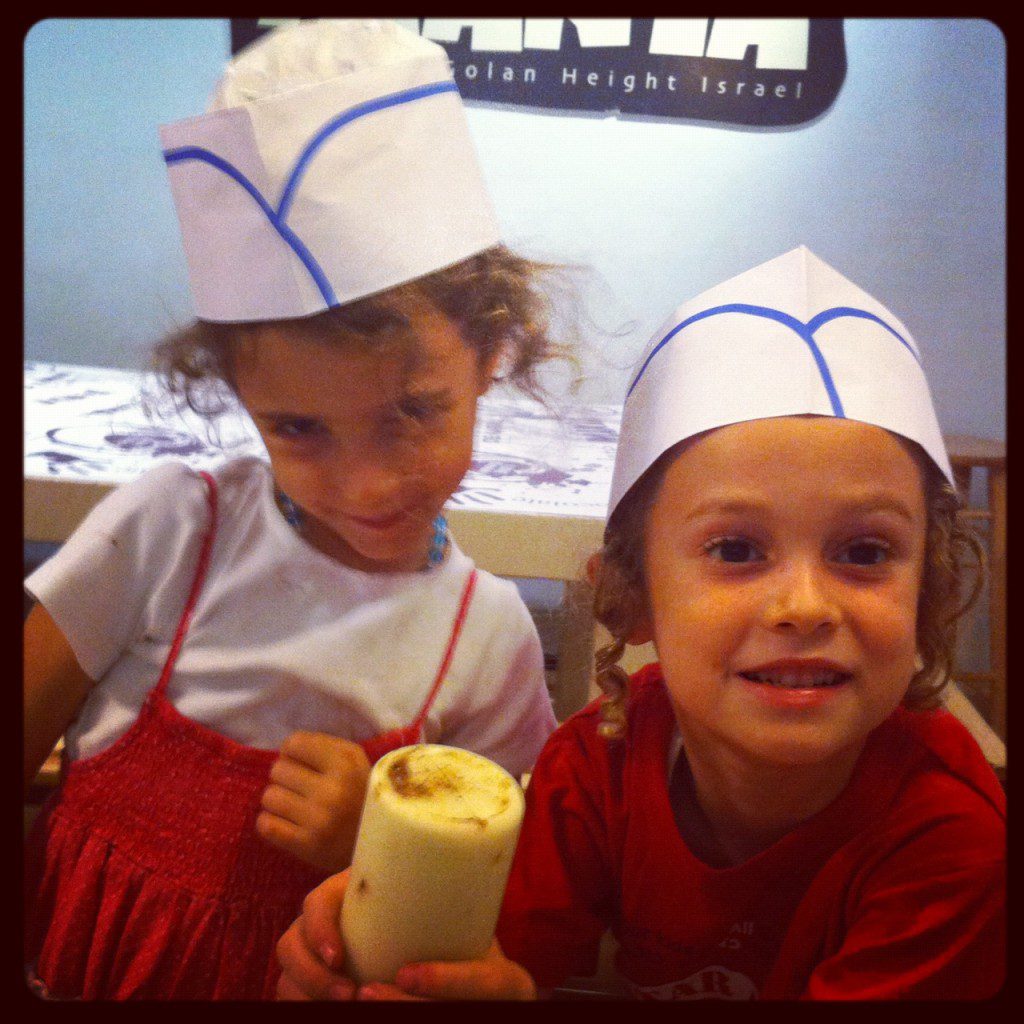 Located in Ein Zivan in the Golan Heights, the De Karina Chocolate Factory and Visitors' Center is considered by many to be an unmissable attraction to visit during your trip to Israel. The De Karina Chocolate Factory was established by Karina Chaplinski, whose family members have been chocolatiers for three generations. Karina and her immediate family moved to Israel from Argentina in 2003. Dozens of specialty chocolate shops and factory stores have opened throughout Israel in recent years, as Israel has gained its reputation as a haven for gourmet chocolatiers, but De Karina is considered to be one of the best and most accessible to visitors.
Visits to De Karina begin with a 20-minute guided tour of the factory, offered every day in English. Visitors learn all about the history and culture of the chocolate-making industry and have the opportunity to see the manufacturing process in action. All chocolates at the De Karina Chocolate Factory are made by hand. The basic tour includes the chance to taste some De Karina chocolate delicacies in the chocolate boutique, and each visitor is given a sweet treat as a parting gift.
De Karina's products are sold on the Internet, at Ben Gurion airport's duty-free shop as well as in luxury hotels and boutiques all over Israel. Be sure to sample the Mount Hermon, a custom made treat designed to look like the snow-capped mountain for which it is named.
For raging chocoholics – or anyone who wants to delve more deeply into the secrets of chocolate, for that matter – De Karina offers two workshops. There is a hands-on, basic chocolate-making workshop for kids that lasts about 40 minutes. Adults can learn to craft more complicated treats such as truffles and other sweet desserts in a special 90-minute workshop designed to be fun and interactive.
The picturesque coffee shop, which features artisan gourmet chocolates and handmade desserts, rounds out a pleasurable visit to the De Karina Chocolate Factory and Visitors' Center. It's such a popular stop for tourists that we recommend you book your visit in advance.
The De Karina Chocolate Factory and Visitors' Center is kosher and closed on Shabbat.
In the nearby Galilee, you can extend your chocolate factory tour by visiting Galita's Chocolate Farm, located on Kibbutz Deganya Bet. In the lower Galilee, in Moshav Manof, John Alford of Johncolad offers free 30-minute tours of his one-man chocolate factory.
For tours of the chocolate factory, craft a tailor-made tour program with Shalom Israel Tours and we can incorporate the factory as part of your private family tour of Israel, or if you're touring Israel on your own, contact the factory directly: http://www.de-karina.co.il/